Name: Desert Waves's Frosted Elegance "Ella"

Color: Chocolate with White Markings

ALAA Reg. # :ALAA-61868

Weight: 41 lbs

Dam: Desert Waves Vintage Chanel

Sire: Hale's Work Hard To Play Hard

(Mom)
Name: Atlantic Chanel "Chanel"

Color: Chocolate with White Markings

ALAA Reg. #: ALAA-090729

Weight:

Dam: Desert Waves's Frosted Elegance

Sire: Colonial Village Boston the Patriot
(Mom)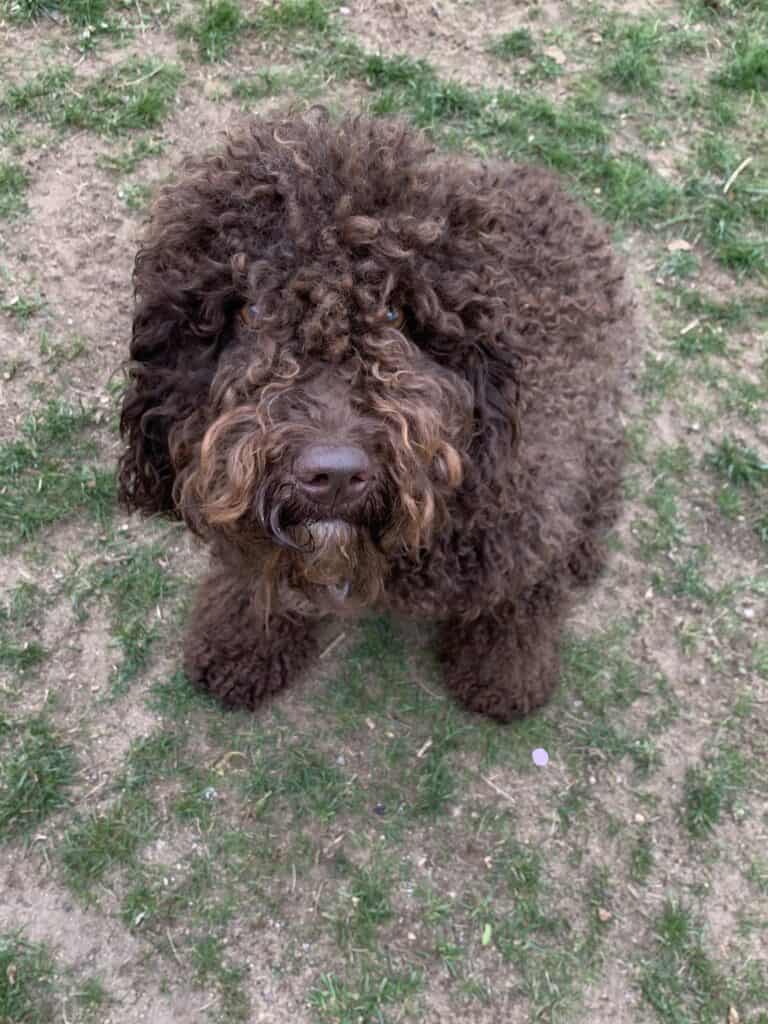 Atlantic Labradoodles is a breeder of Australian Labradoodles. I would like to share my passion for this enchanting breed of dog with you. I first purchased a Labradoodle named Lucy, for my grandchildren. She has been wonderful. I saw first-hand how this breed responds to children and families. They are loving companions, who have great personalities, are playful, endearing and full of fun. They are allergy-friendly, too. Frosted Elegance, "Ella", the Labradoodle I have chosen not only as the cornerstone of my breeding program, but also due to her great easy going disposition as my own personal pet.
Upcoming litter will be born sometime this Spring 2021
Thank you for your interest in an Atlantic Labradoodle!!
 Shirley